A hairdresser is thrown into the… battle for the salvation of the seas with his "weapon" his hair! THE Dimitris Girtzalis, beyond successful hair expert with his own hair salon, he is also an advocate of environmental protection.
A man with ecological consciousness and sensibilities, who dreams of a better world for future generations, but without staying in the dream. So, with a small group of like-minded people, they have spent four years trying for this very optimistic tomorrow. An effort that started from a thought he made for something very simple, which was to lead to something very big. The reason for the beginning was the accident with the ship "Agia Zoni", in the Saronic Gulf. As a hairdresser I know that hair lubricates and retains oiliness. So I guess that the hairs thrown in the garbage could be used to collect petroleum products from the sea.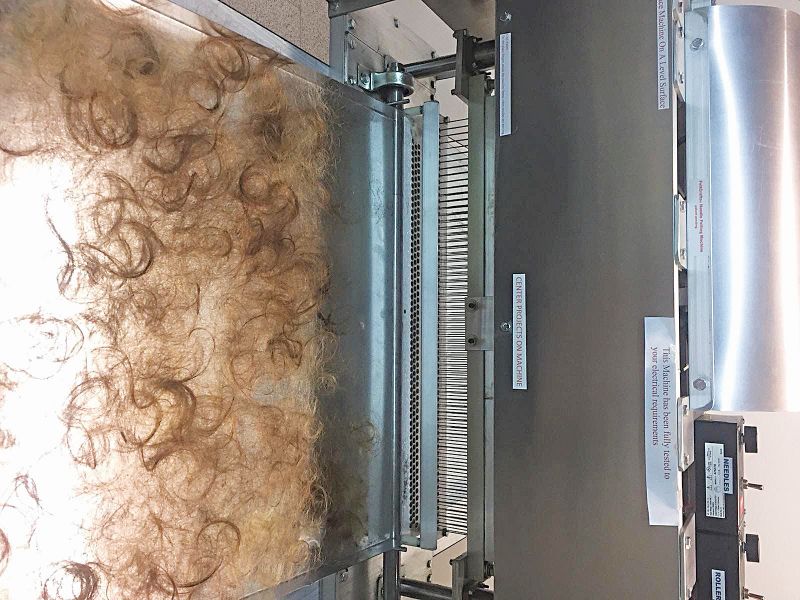 This was also seen in practice after the accident, as we noticed that any of the animals that had come in contact with the fuel oil had hair, it was very difficult to clean, we had to cut them. " explains to "Espresso" Dimitris Girtzalis, who immediately shared his thoughts with the University of West Attica, ELKETHE, where it was finally proven through official research that the hair of humans and animals is indeed the best collector of petroleum that currently exists .
From Mexico
It is worth noting that there was a relevant investigation in America, after the accident in the Gulf of Mexico. "Studying the issue, in collaboration with a group of people with environmental sensitivities, we identified matter of trust.org, an American non-profit organization whose leaders had the same idea.
Basically they were the first to start all this, we just had a communication with them and we then entered the process to confirm their allegations in our country through ELKETHE " continues the hairdresser, who later pioneered the establishment of RESTIA. This is an effort that started as COINSEP (Social Cooperative Enterprise) and has now developed into AMKE (Civil Non-Profit Company). "We collect hair from hairdressers and pet groomers, in order to create filters that act as collectors of petroleum products and create "walls" to protect the environment.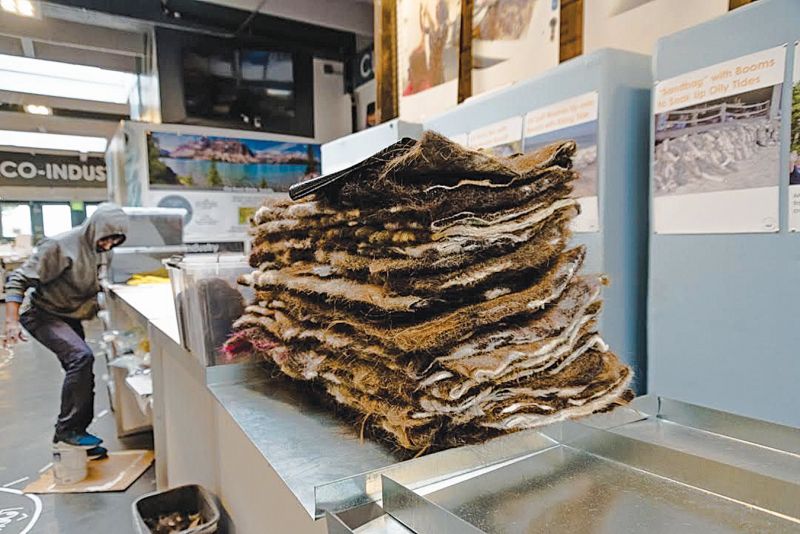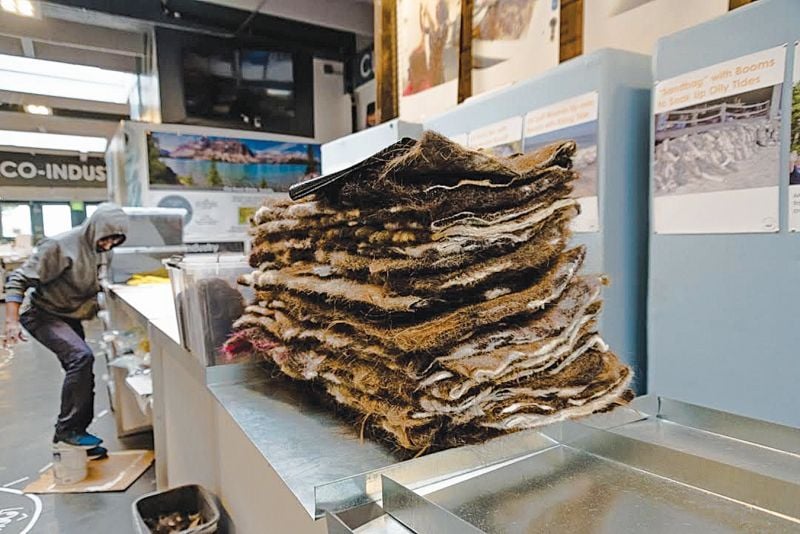 A machine called a felter is used to make the filters, which used to be used to make army felt capes. " Dimitris Girtzalis reports, informing us that so far some filters have been piloted in various parts of the country for research purposes but on a small scale. RESTIA's goal is to provide these filters free of charge where needed. "Many hairdressers are happy to work with us, they call us on their own to offer, and right now the offer on hair is total.
In the next period we will make, in fact, a way of collecting the material for the filters in Attica, in collaboration with some transport company. The key, however, is to get to the point where RESTIA is viable. We do all this with personal funds, so far. In the near future, any hairdresser interested in offering should become a member of ours, as you write e.g. in the WWF, so that we have some revenue, which together with the subsidies we expect from the European Union will help us hire people who will produce the filters. It takes many man-hours to do this, it takes staff. For our part, after we have solved the issues of research, raw material and production, we want to provide the filters free of charge to the municipalities that have ports and are obliged by law to have petroleum collection materials in case of an accident.
It is noted that every year an average of eight accidents occur in Greece and no one learns anything. There is a huge pollution problem in the country " ends the hairdresser who "fights" to have the seas της in the hair!